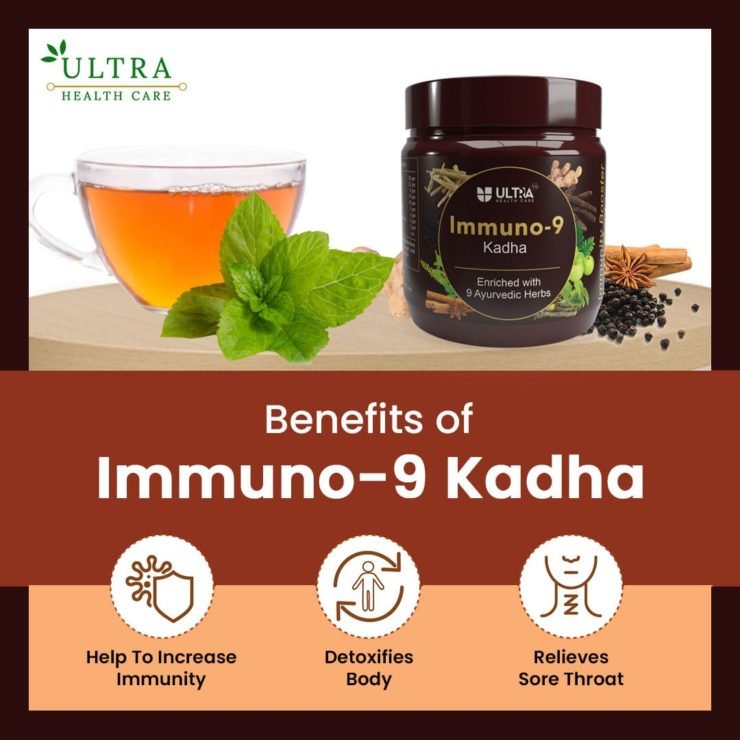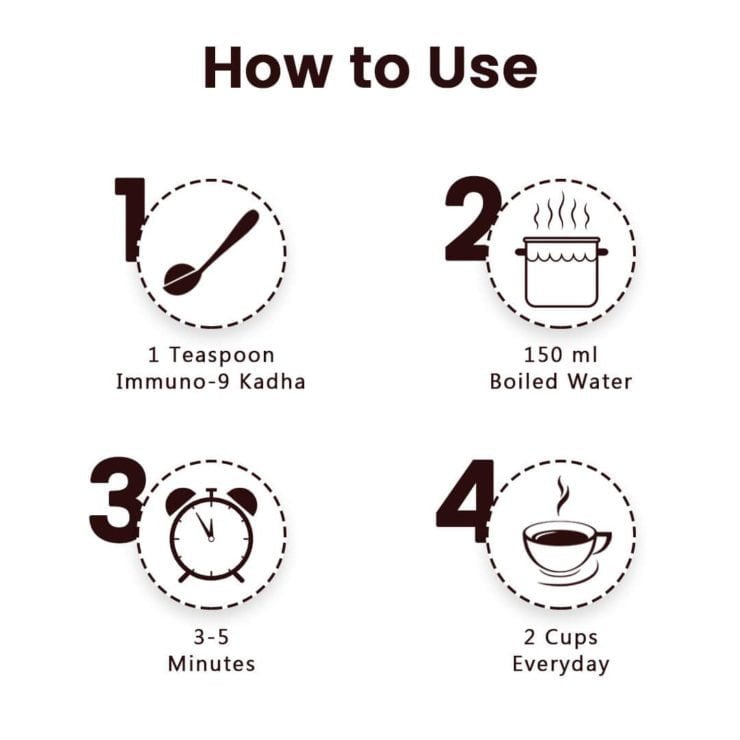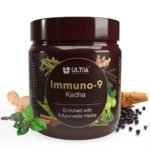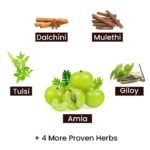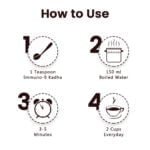 Immuno-9 Kadha a Ayurvedic & Natural Immunity Booster-100gm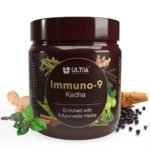 Immuno-9 Kadha a Ayurvedic & Natural Immunity Booster-100gm
Ultra Healthcare Immuno-9 Kadha or Immunity Booster product is a formulation of 9 precious herbs that act like a body guard for human body. The immunity booster product helps boost immunity levels and fight viral and seasonal infections. Immuno-9 decoction helps in strengthening our digestive system as well.
Indications
Boosts immune system
Lungs Detoxification
Fights against respiratory complaints
Indigestion
CERTIFICATION AND DOSAGE :-
Ultra Healthcare Immuno-9 Kadha is a GMP & WHO certified product which you can take twice daily like tea by adding 1 tbsp in 150 ml of boiled water.
Description
Ultra Healthcare Immuno-9 Kadha or Immunity Booster Product is formulation of 9 precious herbs which are works like a body guard. Immunity booster product helps to boost the immunity levels and fight against the viral and seasonal infections. Immuno-9 Kadha also helps to make our digestion system strong.
Natural Immunity Booster Products
Due to COVID-19 the trend of Ayurveda and Home Remedies in the society and has increased very fast. Nowadays, many companies make immunity booster products but we don't know which herbs used in those and also everybody is searching for ways to keep their immunity booster products number one position. Nowadays maximum people searching immunity booster product which can intake easily. How to increase immunity? In Ayurveda is described in a very easy way. Ultra Healthcare present a amazing product is Immuno-9 which is made your work a lot easier, you can increase your immunity by drink a cup of tea same as well as. The Immuno-9 kadha, full of enriched with specious herbs that make our immunity strong.
Benefits & Uses of Immuno-9 Herbal Kadha
FOR IMMUNITY : – Immuno-9 Ayurvedic Kadha is an ayurvedic herb formulation that helps boost the body immunity levels and helps build body's defence mechanisms.
FOR DIGESTION :- Ultra Healthcare Herbal Tea is a good Combination of fibre which improves & encourage easy digestion. Help in to maintain secretion and promotes digestion movement.
NATURAL HERBS :- Powerful- 9 herbs like Giloy, Vasa, Mulethi, Tulsi , Amla,Trikatu,Dalchini,Haldi and Aswagandha present in Ultra Healthcare Immuno-9 Kadha helps enhance the body's resistance to fight infections.
Ultra Healthcare herbal products are made from herbs sourced from forest. All the herbs we manufacture are used in ayurveda which is a alternative way of treatment. Ayurveda medicine evolved in India and is considered to be the world oldest healthcare system. It is named from Sanskrit word "ayurveda "meaning "science of life".