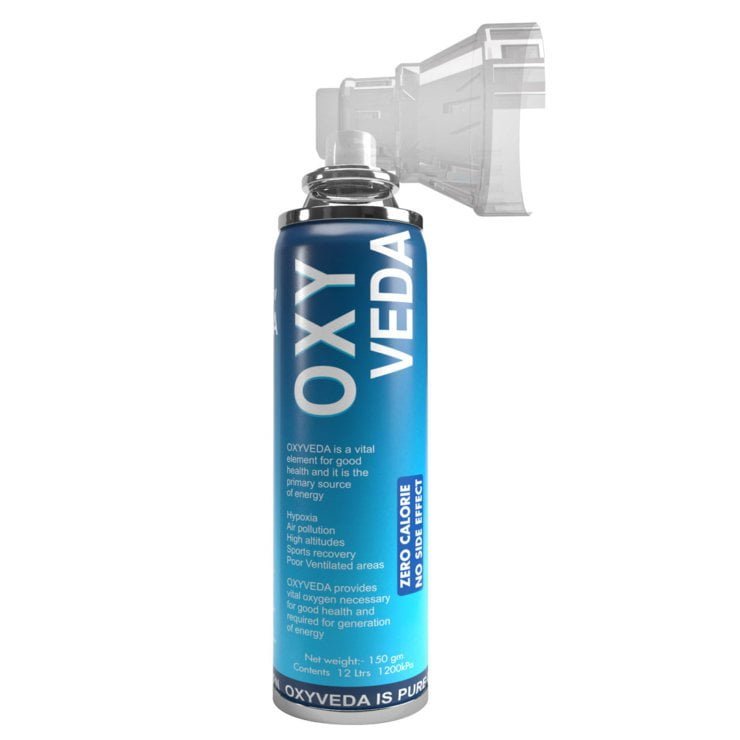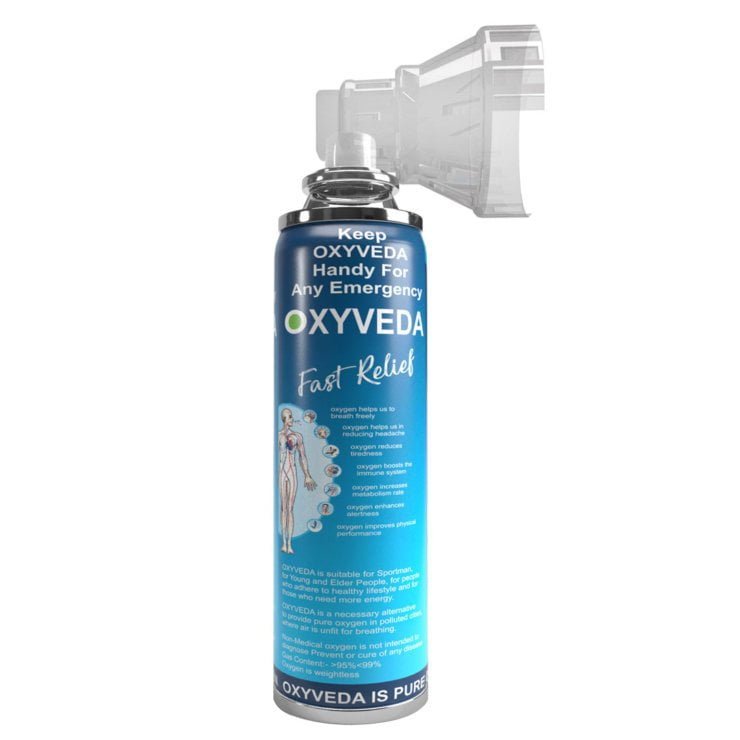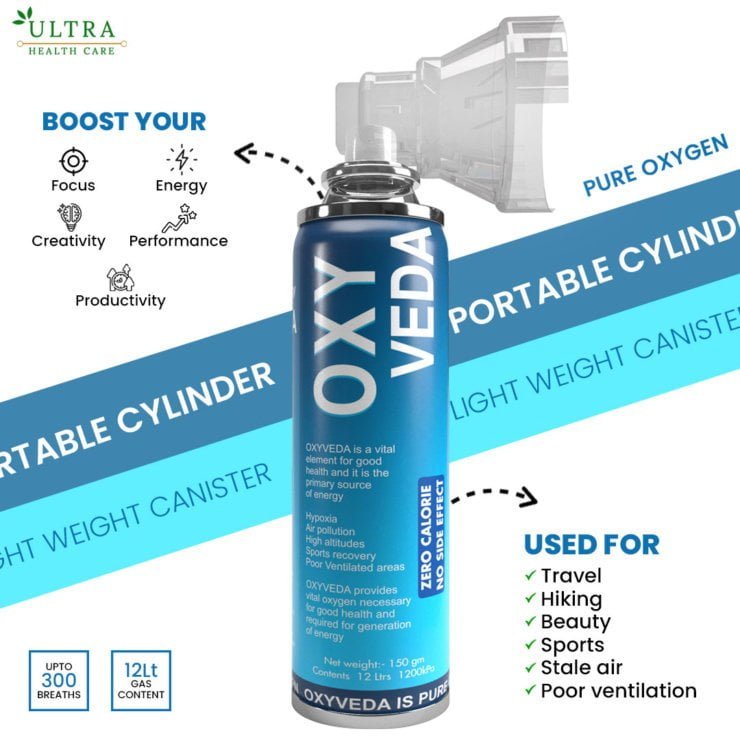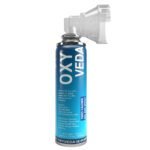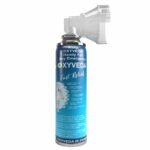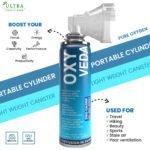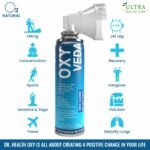 Oxyveda Portabel Oxygen Cylinder Pack 150Gm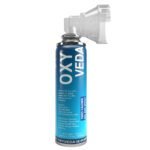 Oxyveda Portabel Oxygen Cylinder Pack 150Gm
Natural Portable Oxygen Container
Ultra Healthcare Oxyveda Oxygen  is a pure lightweight portable canister filled with 12 litres of compressed oxygen gas that you can carry anywhere, anytime. It has a plastic mask on top of it so that anybody can use it easily in hard times. It also helps you to provide first aid assistance. It is a portable oxygen inhaler that helps while breathlessness situations such as:-
☘ Sudden Shock
☘ Panic Situation
☘ Suffocation & Choking
☘ Poor Ventilation
☘ Everybody Can Use
You Can Also Intake Immuno-9 Kadha for Strong Immunity System
Immunity & Oxygen- Today's need of an hour in the toughest period of viruses & infections around the world. With the regular use of Immuno 9 kadha, anybody can boost immune system naturally to prevent infections & disease. It is pure & safe.
Description
Oxyveda The Pure Natural Portable Oxygen Cylinder
Buy Ultra Healthcare Oxyveda Oxygen  is a pure lightweight Portable Oxygen Cylinder or canister online that is filled with 12 litres of compressed oxygen gas that you can carry anywhere, anytime.
Ultra Healthcare Oxyveda Oxygen  Portable Oxygen Cylinder has a plastic mask on top of it so that anybody can use it easily in hard times.
It can be used as a preventive measure to provide relief during severe Headache, uneasy breathing and Nausea.
Online Oxygen Portable Canister for Sale with Mask Easy to use at Home in India
Moreover, it also helps you to provide first aid assistance. It is a portable oxygen inhaler that helps while breathlessness situations such as sudden shock, panic situation, suffocation and choking.
It also helps you to maintain oxygen level in the body, manages stress and headache so that brain may perform its functions in a better way.
Soon after hard exercises like cycling, aerobics and gyming, it will help you to restore the energy in the body.
Benefits of Portable Oxygen Cylinder:
During travelling to high mountain areas, at an elevated positions, sports, poor ventilation & stale air conditions. It may help you to maintain an adequate level of oxygen during panic and tough breathing times.
Who can use Ultra Healthcare Oxyveda  Portable Oxygen Canister:
Ultra Healthcare Oxyveda Oxygen Canister very easy to use at home due to its designed in such a way that it is suitable for all or all ages.  Whether the person is a kid or an adult, it will work for everybody to provide them quick relief from breathlessness.
How to use portable oxygen cylinder and safety Precautions:
To ensure everybody's safety, always keep flammable items away from this portable oxygen canister. Try to keep a check when the temperature is above 50 degrees to avoid leakages and punctures.
By inhaling 2 or 3 puff, it will help you to provide quick oxygen relief by maintaining your normal oxygen level.
Low noise operation: The device is absolutely suitable for homes, clinics, and even at night for the use of children. It causes no disturbance while using it to overcome the breathing problem.
We are sure you won't regret using Ultra Healthcare Oxyveda oxy, natural oxygen booster.