Let's know about India's best lip balm for Women & Men
Our lip balm is an excellent natural treatment that moisturizes, nourishes, and improves the appearance of lips. Our natural formula is free from harmful petrochemicals, artificial colors, fragrances, and harsh chemicals so you can use it with complete confidence. Let us know why we consider the genuine & authentic lip balm for men and women.
Let's know about the remarkable benefits
A person's lips are a key part of the mouth and play an important role in health, hygiene, and beauty. Getting your lips dark, black, dry, and lifeless can greatly affect your look. For such problems of lips, we have formulated valuable quality lip balm. Let's know its great benefits:-
1. Natural Lip Moisturiser – The Best Balm for Dry Lips
If you have dry lips, an ultra lip balm is the best natural balm for you to moisturize your lips, restore their natural moisture and leave them feeling soft.
2.  Make Lips Lighter and Brighter – The Best Product for Dark Lips
Lip balm is the perfect way to make lips more even and beautiful. It helps to fade away any sort of hyperpigmentation that is present on the lips and makes them look brighter. Furthermore, it helps remove the dark spots too; hence rounding up your entire face to a more even tone.
3. Lip Protector
Lips are a pretty important component of our faces and are incredibly vulnerable. From heat-wreaking sunlight to the wind's cold effect, your lips constantly receive the brunt of it. It can help protect your lips from damage while providing lubrication, which makes it an essential purchase.
4. Get Rid of Chapped Lips Instantly
Cracking of the lips is very common during the winter season, mainly due to prolonged exposure to wind and weather without proper protection, which leads to dryness and chapping of the lips. For this, the balm is an effective remedy that gives quick relief from chapped lips.
5. Best Alternate for Lip Primer
For women, lipstick is an important product of their beauty regimen. To make the surface of her lips soft and smooth, she uses many types of lip primer. But our lip balm acts as a great lip primer to give you smooth, supple-looking lips while protecting you from environmental damage. That's why we consider it the No.1 lip balm for women.
Precious Ingredients of Lip Balm
With natural ingredients such as raspberry, shea butter, jojoba oil,  and petroleum jelly, this lip balm will effectively soften your lips while adding a natural and subtle tint to them. Let's know the importance of ingredients:-
Raspberry Best Antioxidant
Raspberry is also known to have antioxidant properties, which can help protect your skin from free radical damage. This ingredient also helps maintain healthy sebum levels, which can reduce the appearance of dryness and flaky patches on your face.
Shea Butter The Best Moisturiser
Shea butter is a natural ingredient that is extracted from the nuts of the shea tree (Vitellaria paradoxa). It has been used for centuries in Africa to treat dry skin and is known as shine skin cream. It heals chapped and dry lips really fast.
Jojoba Oil
Jojoba oil has an emollient effect on the skin which means it helps to soften rough patches of skin on the lips and mouth area, leaving them soft and smooth.
Our Certifications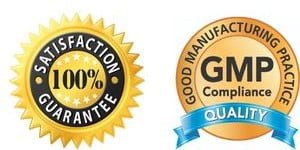 Pack Size of Ultra Lip Balm:-
Available in 30gm Jar.
Delivery & Shipping
India Post /DHL
Shipping Duration: 3-5 days
Free Delivery on Prepaid Orders all over India