Best Ayurvedic Massage Oil for Penis Erectile Dysfunction
Bromen Josh Massage Oil (Sanda Oil) is one of the best Ayurvedic penis massage oil, a blend of various therapeutic Ayurvedic herbal extracts that may aid in the rejuvenation of neuro arterial synapses for the regeneration of dead cells. A person also intakes Josh On Herbal Capsule along with massage oil for fast results. An Ayurvedic sex oil that is 100% safe and Ayurvedic formulation is very beneficial for getting relief from penis weakness and erectile problems.
Also Known as Sanda Oil
Bromen oil is the best herbal oil for penis enlargement and growth oil for men is also known as Sanda Oil because it may help to manage many problems related to the penis like Penis thickness, Premature ejaculation, Hardening, long ejections, etc. That is why it is one of the best penis massage oil.
Extreme Benefits of Ayurvedic Massage Oil for Men
Penile Size
The pennis massage oil helps to maintain the penis size. It works deeply on the penis nerves after every massage and provides strength to the effective part naturally.
Provide Strong Erection
Bromen herbal penis massage oil is designed by a health expert to provide and maintain a strong erection for a long time. Regular massage regulates blood pressure in the penis and nearby area.
Promote Desire
People who have lost sexual desire can get it back with some exercise along with regular use of Bromen Sex Oil. It maintains the blood flow that activates cells in the penis that helps to maintain sexual health, Stamina, and Power.
Boost Self-Confidence
The Ayurvedic massage oil maintains penis health that results in a boost of self-confidence and charges up Sexual Confidence. It helps to satisfy the partner as well as self-sexual desire.
Stay Last-longer in bed
Bromen Sex Oil is helping users to maintain sex timing in bed. It helps to make a good mood, reduce stress, and sex time. The energetic sex drive is according to the desire of users.
Partner Will Always be Happy
The massage oil helps to keep the partner happy by performing for a long time with high stamina, strong erection, and power.
Powerful Ingredients of Josh-On Oil
Gokshura:
Ayurvedic oil for erectile dysfunction is effective as it contains Gokshura. The herb works on sexual desire and prolongs the sex drive.
Ashwagandha (Withania Somnifera)
Ashwagandha helps to stimulate the dead cells in the penis and raises the sex desire effectively. It works on the blood vessels of the area and improves performance.
Devdaru (Cedarwood)
The goodness of wood is available in bromen panis massage oil. The natural ingredients of trees help to improve overall health and desire effectively.
Other Herbs
Nutmeg (Javitri)
Neem (Azadirachta indica)
Sida Cordifolia (Bala)
Khurasani Ajwain
The presence of these herbs makes it one of the best ayurvedic massage oil for the penis.
Our Certifications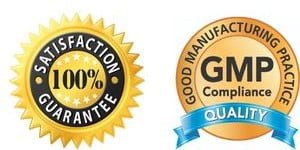 How to Use Bromen Herbal Massage Oil
Ayurvedic penis health massage oil is very easy to use, You can take 5-10 drops of Massage Oil on your hand. Then gently rub over the penis. Remember, don't apply on the top (Cap Area), because it may irritate. You have to avoid contact with a cool environment and cold water for at least an hour after using massage Oil.
I am looking best oil for penis enlargement and i found bromen oil i order that and use for 20days and ……. I got a lot of improvement………I will buy this product again.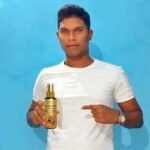 I use herbal penis massage oil for a long time and find it beneficial in several ways. It not only helps to maintain the desired size of the organ but durability too. I feel the fragrance of herbs while using which is quite good. It really worked after 20 days.
Frequently Ask Questions of Bromen Ayurvedic Penis Oil
Q: Which oil is best for Pennis Strong?
Ans: Bromen Natural Penis Massage Oil (Sanda Oil) is an Ayurvedic blend of therapeutic herbal extracts designed to rejuvenate penile tissues and address issues like premature ejaculation and erectile dysfunction. Always consult a healthcare professional before use.
Q: Why is using oil for Penis Care important?
Ans: Oils provide natural nourishment to penile tissues, enhancing blood circulation and promoting stronger erections. They can aid in cell regeneration and address common penile health issues. Regular use maintains sensitivity for a better sexual experience.
Q: Which oil is best for the last longer in bed?
Ans: Bromen Ayurvedic Ling Massage Oil (Sanda Oil) is recommended for enhancing stamina and performance. Its Ayurvedic ingredients may help in prolonging endurance. However, individual results may vary, and consulting a healthcare professional is advised.
Q. Does oil massage help in erectile dysfunction?
Ans: Oil massage, especially with therapeutic oils like "Bromen Ayurvedic Massage Oil," can improve blood circulation to the penis, potentially aiding in erectile function. Regular massage may address erectile dysfunction issues, but it's essential to consult a doctor for persistent problems.
Q. Are there any side effects of Penis enlargement oil?
Ans: There are no side effects of ayurvedic penis enlargement oil as it is made of herbal assets. But the users with any health issue can take the suggestion of a health expert before use.
Q. How long do I need to use Bromen oil?
Ans: The Bromen oil starts showing the effect within 2 weeks. Regular use for one month may enhance the duration of effects perfectly.
Q. Which oil is best for penis growth in India?
Ans: Bromen oil is the best as it is made of herbs and natural formulas for manhood. Ayurvedic formulation that claims to rejuvenate penile tissues and address issues like premature ejaculation and erectile dysfunction.
Pack Size of Bromen oil
Available in 50 ml Bottle.
Delivery & Shipping
Shipping Duration: 2-3 days
Free Delivery on Prepaid Orders all over India
Read More About The best Ayurvedic Medicine for Sex power